$34 pays for part of a week of school. But part of a week is like part of a bridge; it won't get her very far.
We invite you to join the team that builds the bridge that gets them there.
PathLight applicants are hand-selected by our team for their motivation to go the distance to graduation.
Six donors contributing $34 monthly fully funds her sponsorship.
You invest the money and she'll invest her time; this is how we'll get her to graduation and beyond.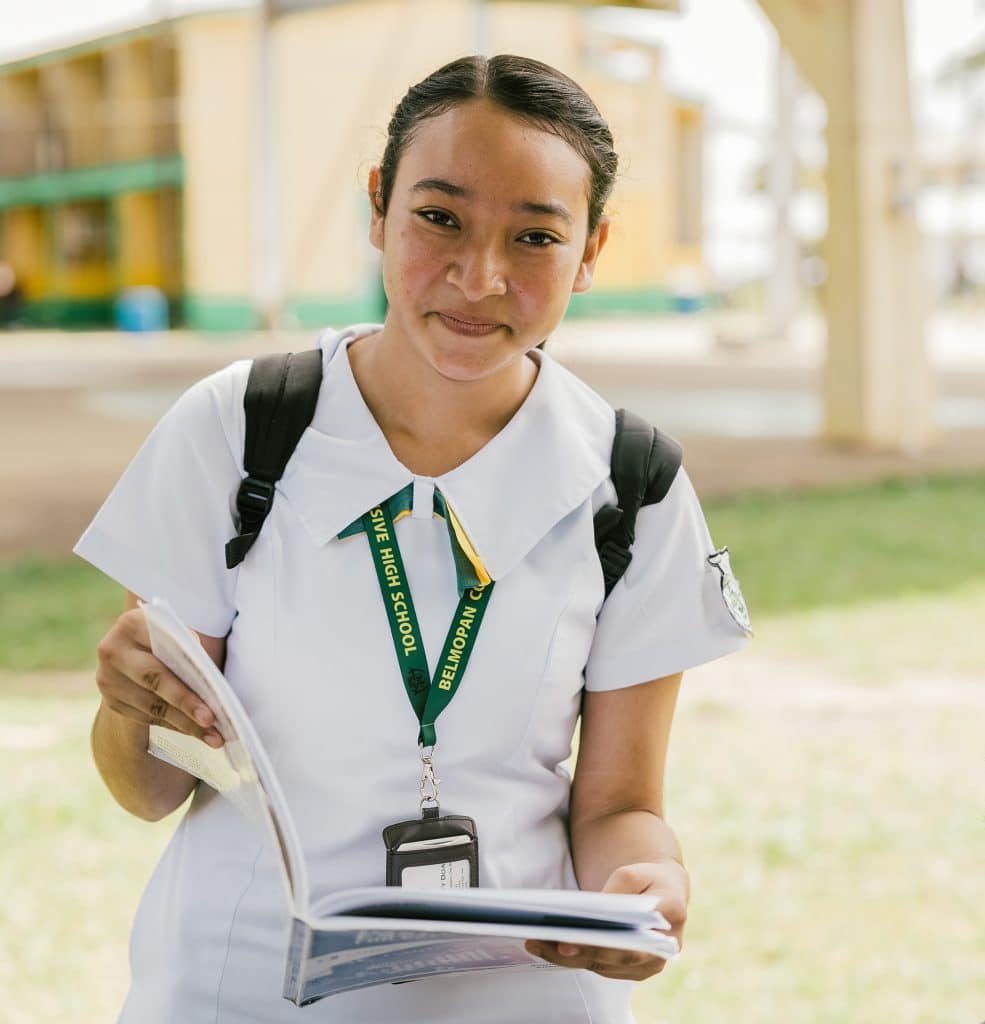 Invest in one of these scholars our team has chosen for their grit and drive.
A full PathLight student sponsorship includes annual tuition, uniforms, books, spiritual development and character formation, tutoring, and extracurricular activities.
Looking to fully sponsor a student and become a PathMaker? Thank you; click here.
PathLight is honored to work in collaboration and partnership with the following organizations, institutions and governmental agencies.
Why Belize?
What tourists don't see when they visit beautiful Belize? That 49% of its children live in poverty.
Free education stops after age 12.
Generational poverty persists when unskilled labor is the only future available to students who don't graduate high school.
Teenagers not enrolled in school are in danger of being targeted by gangs.
What our donors are saying…
Frequently Asked Questions
Ready to give hope and a future?
Become a BridgeBuilder or a PathMaker and help forge a new future for an entire generation of students in Belize.